We Know Where You Should Take Your Mom to Brunch
Brunch is a weekend staple here in Utah. Is there anything better than sleeping in on Sunday, then eating your heart out at brunch? You should always complete your brunch with a nice walk in the sun, and then by a nap. Just sayin'.
Since Mother's Day is this weekend, you have to get out and brunch! Who wants to cook a meal when you're focusing on your amazing Mom?
If you're not celebrating Mother's Day, check out our other options, we've got a perfect brunch spot for everyone here!
You know what they say, brunch is breakfast without an alarm clock!
photo via tumblr, graphic by me
As summer approaches, the team here at Salt Lake Lifestyle cannot stop dreaming of enjoying our eggs sunny-side up in the sunshine. The best part of brunch culture (as we like to call it), is the slow pace. We aren't eager to eat as quickly, we're satisfied sipping our fresh coffee and catching up with your family or friends. It's the perfect time to unwind, relax, and take a break from everyday life. Plus it's the one day a week you can seem to rally everybody together to catch up.
photo from google
Here in the 801, we are blessed to have a city FULL of local brunch spots. We've decided to rally together the best breakfast places in Utah, 100% locally owned. We've arranged them into categories of who you brunch with. No matter if you're sipping a cup of joe with grandpa, or enjoying mimosas with your best friends, we've got you covered.
BEST BRUNCH SPOT FOR FAMILIES:
4160 Emigration Canyon Rd
Salt Lake City, UT 84108
Open Mon-Sun 8am-10pm
Yelp rating 4 out of 5 stars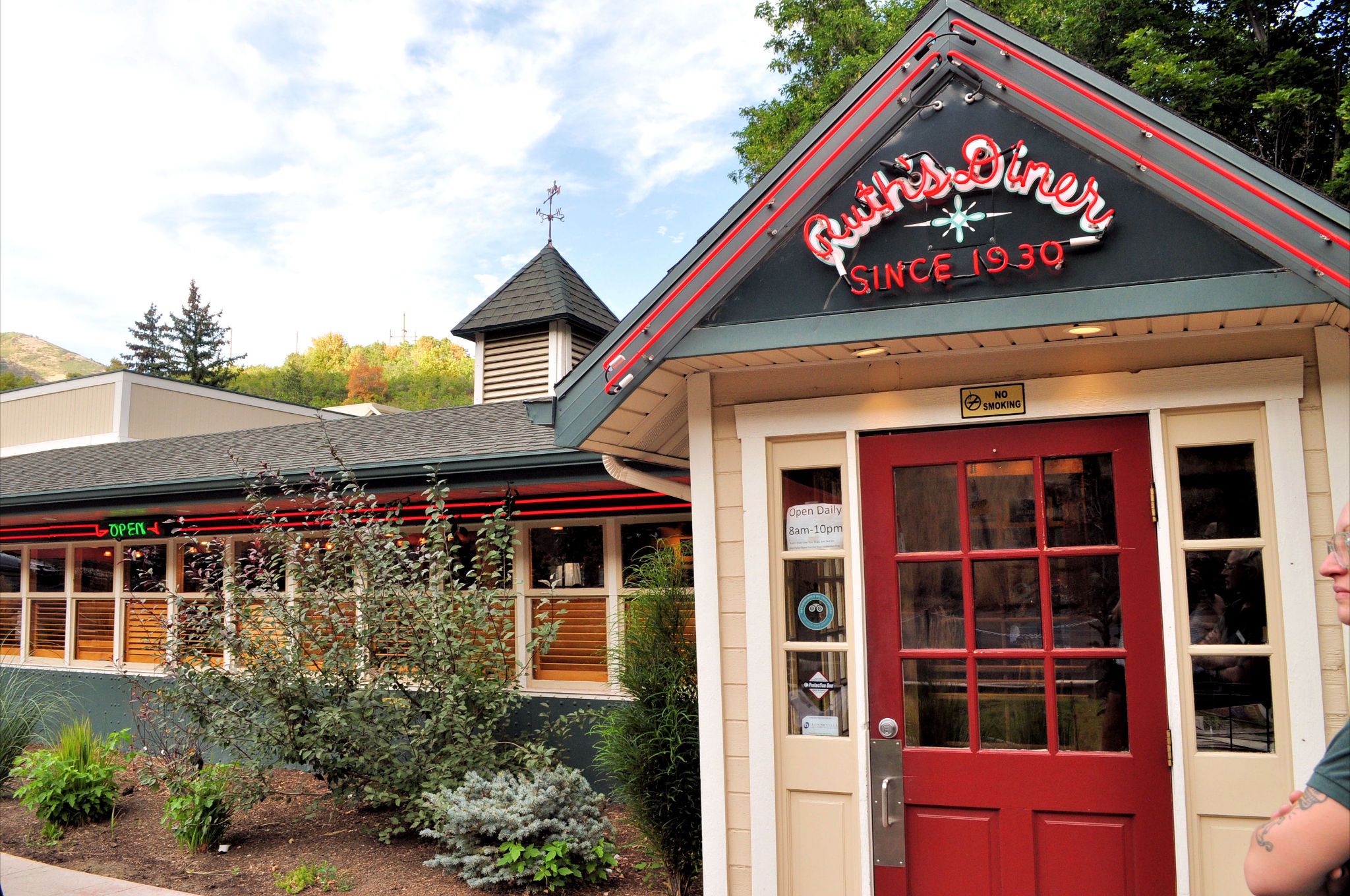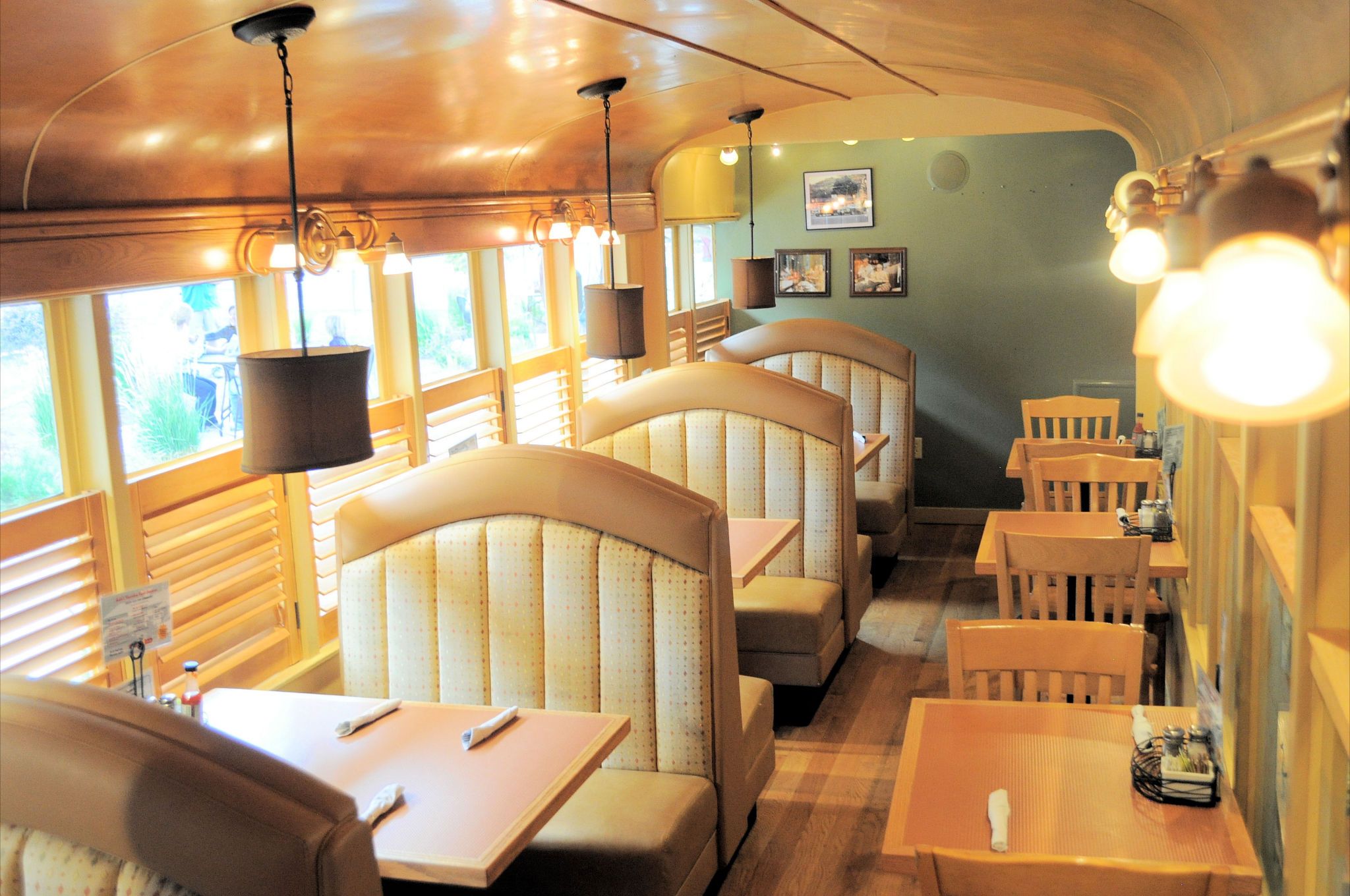 This spot is perfect for a family brunch. This charming diner is located up Emigration Canyon, so you can enjoy a stunning view on your way there. They have been open for 86 years, the second oldest restaurant in all of Utah! The diner is named after the charming and lively Ruth, who performed all over Utah. Enjoy pictures of her all around the vintage diner. Enjoy a typical all american breakfast menu, and make sure you include one of their famous freshly baked biscuits! They are buttery, flaky perfection.
BEST BRUNCH SPOT FOR FRIENDS:
239 S 500 E
Salt Lake City, UT 84102
Open Mon-Fri 9am-2pm, Sat-Sun 9am-3pm
Yelp rating 4 out of 5 stars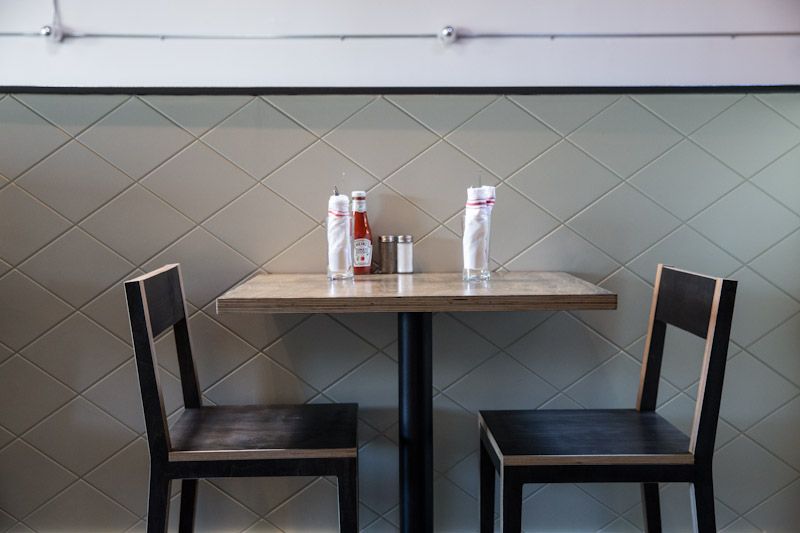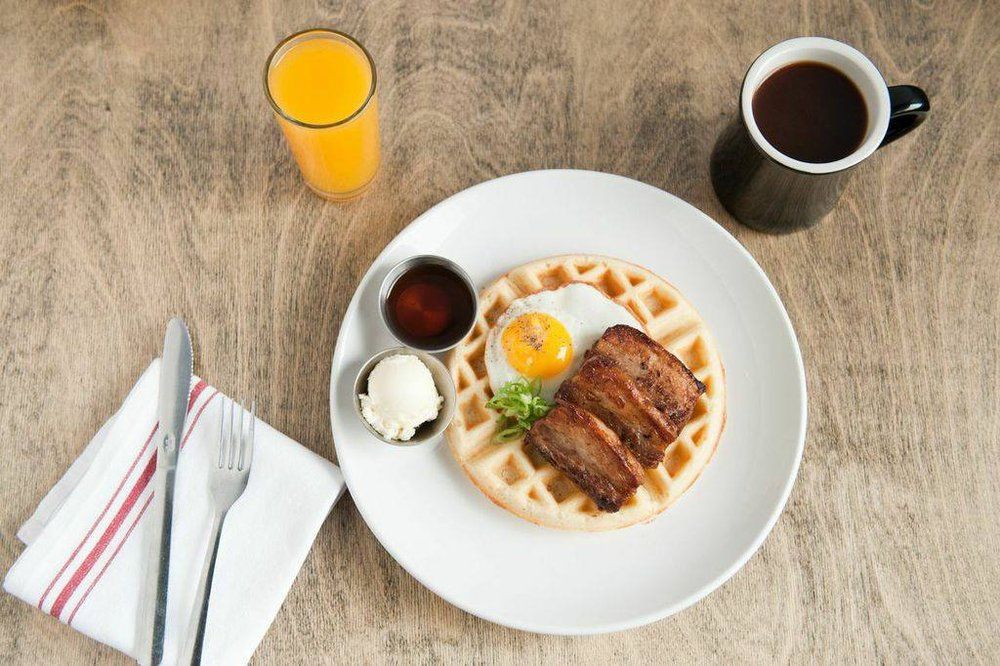 Rye is a hip brunch joint, perfect for brunching with friends. Not only do they have a refreshing and unique menu (try the veggie breakfast bowl), but they have excellent drinks. The scenery is perfect for snapping that killer brunch instagram post you know you want to take.
BEST BRUNCH SPOT FOR A SOLO MORNING:
975 W Temple
Salt Lake City, UT 84101
Open Mon-Fri 7am-6pm, Sat-Sun 8am-6pm
Yelp rating 4 out of 5 stars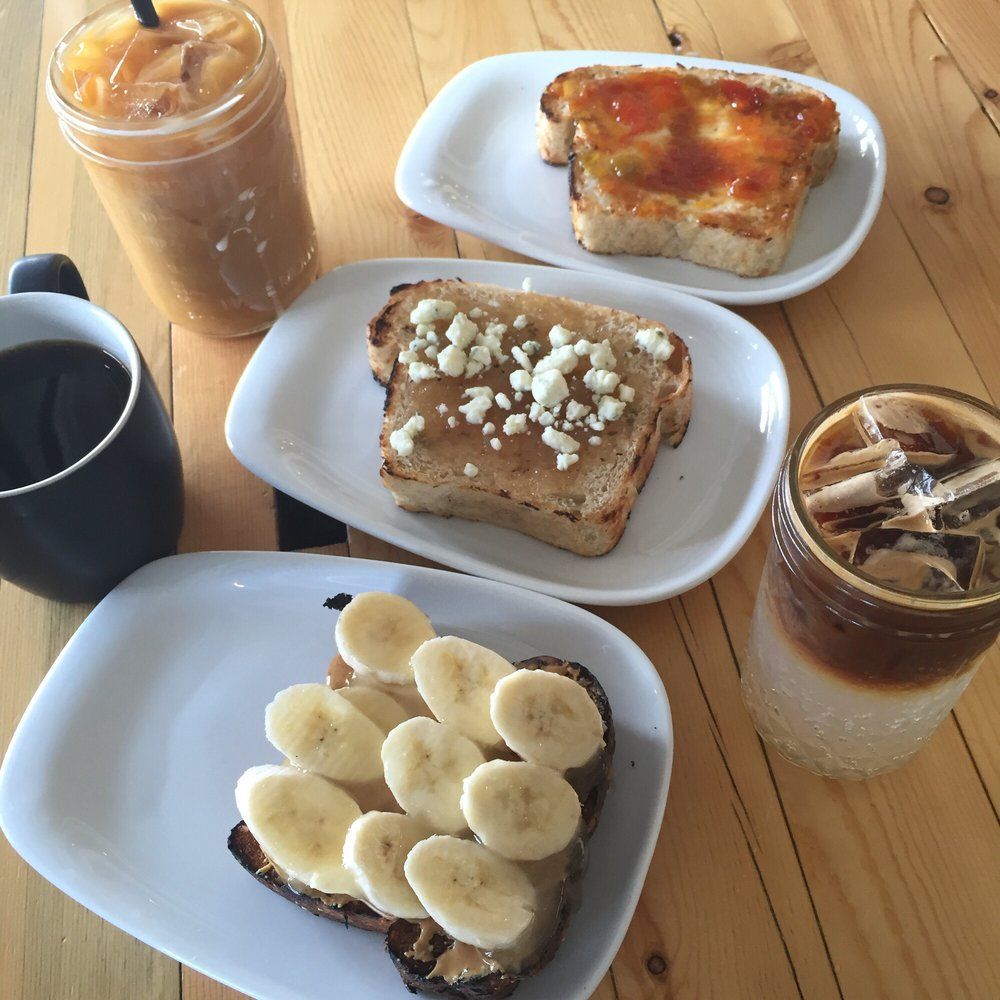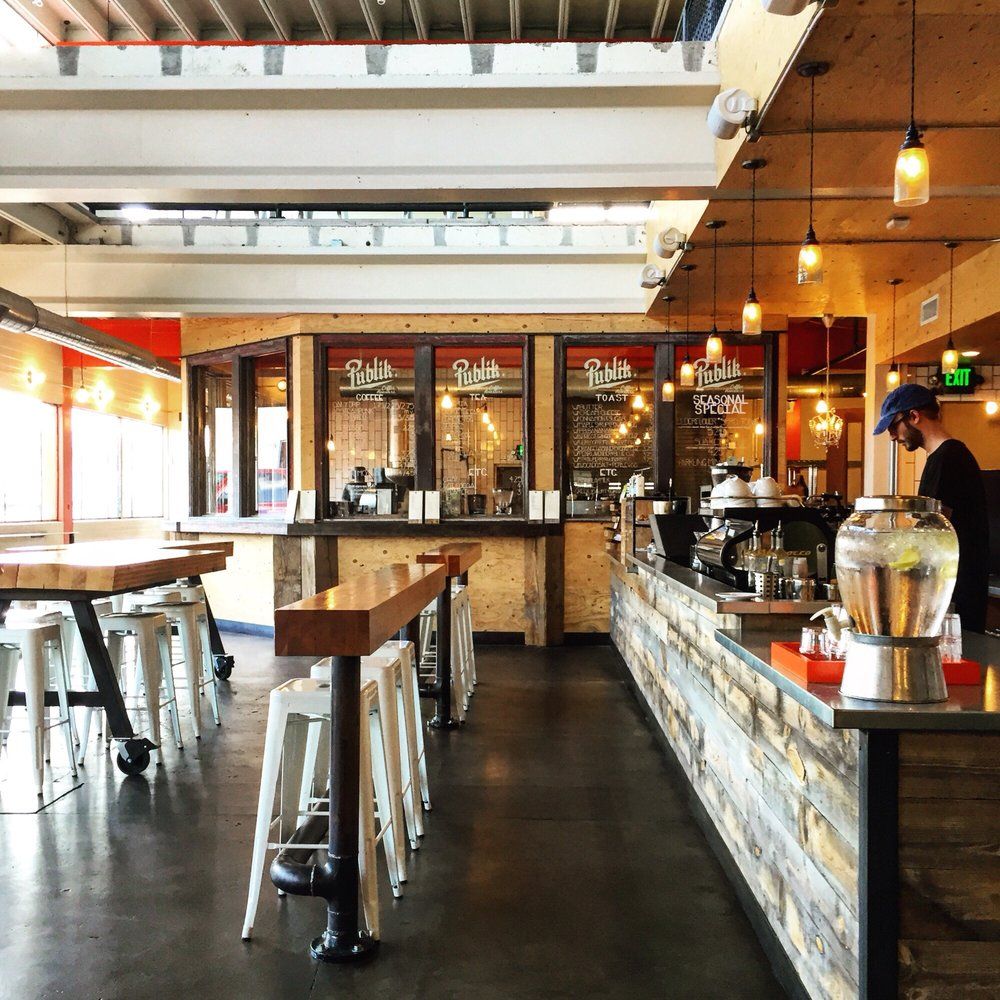 Publik Coffee Roasters is another hip joint you'll find in Salt Lake City. With plenty of seating, they are the perfect spot for you to get some work done. Their and industrial decor sets the perfect environment for you to focus and get stuff done. You can also enjoy a book on the couch. Or you could be old fashioned and enjoy your coffee in solitude, giving all your energy to your thoughts. We also recommend that you enjoy their peanut butter banana toast along with those thoughts!
BEST BRUNCH FOR A DATE:
3364 S 2300 E
Salt Lake City, UT 84109
Open for Sunday Brunch 10:30am-2pm
Yelp rating 4.5 out of 5 stars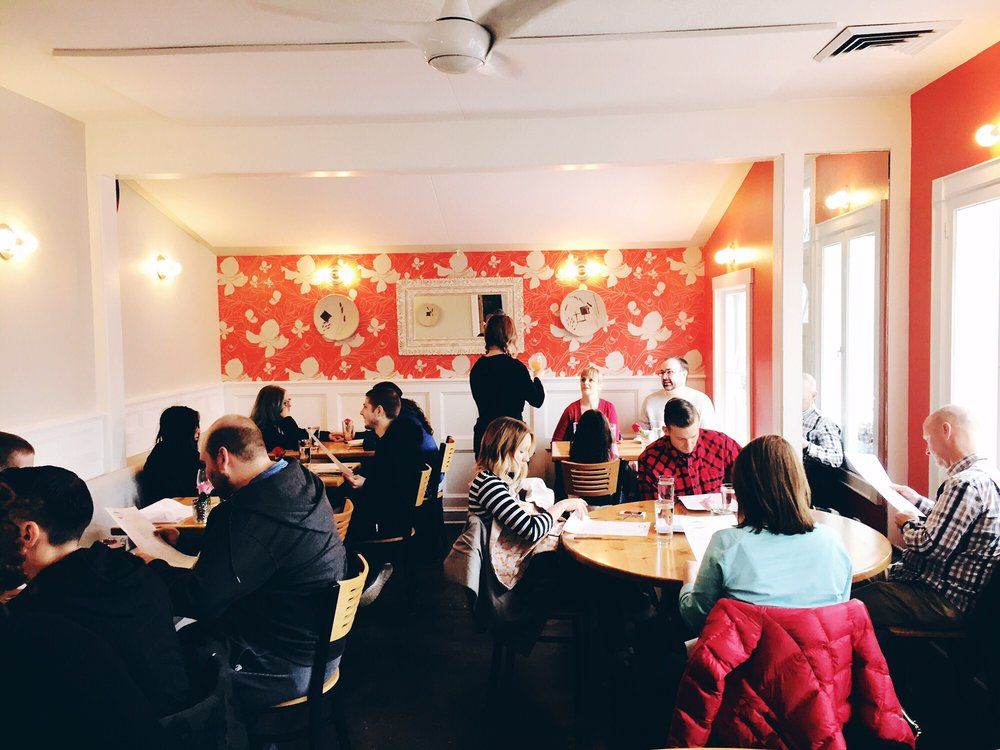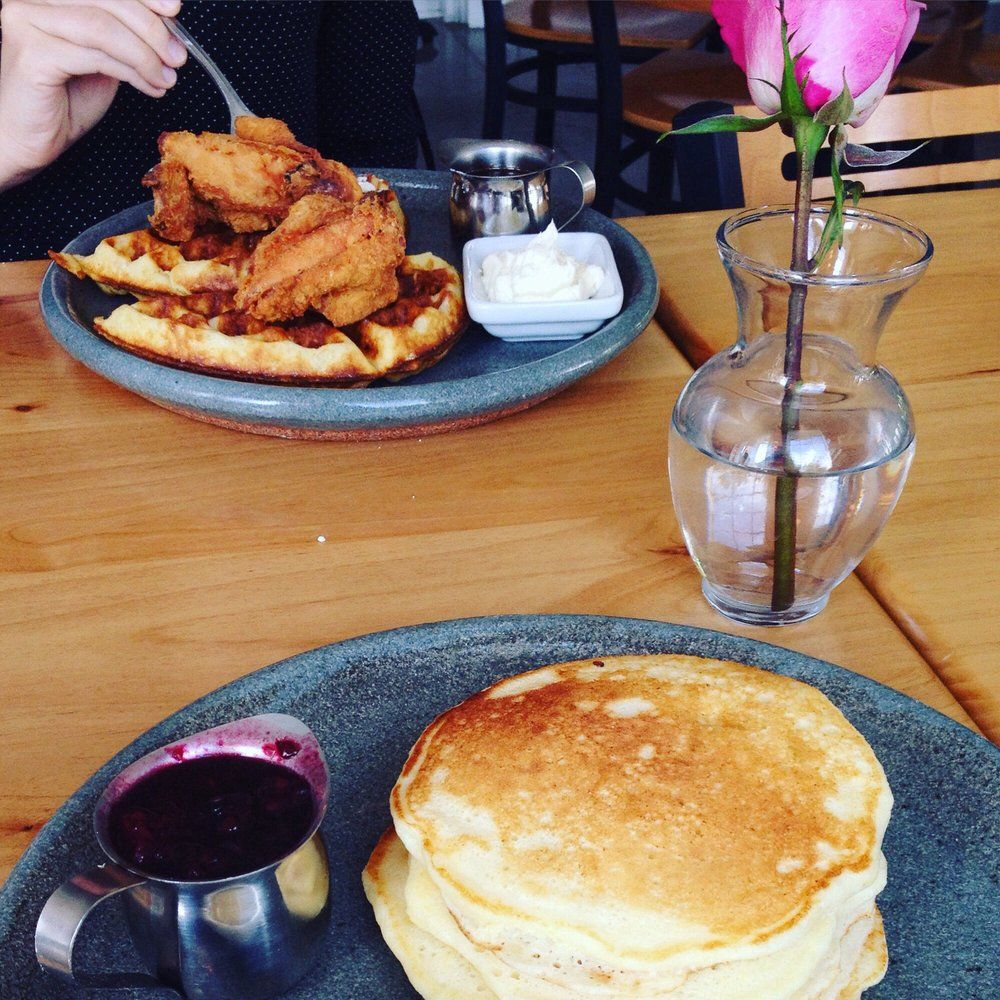 Provisions is one of our best kept secrets. Most people I talk to aren't aware of this charming and fancy breakfast spot. With the highest yelp rating of all the featured restaurants, you should be excited about this place. It's perfect for a date. The decor is charming and cozy, and the menu is divine. Our personal favorite are the lemon ricotta pancakes with blueberry compote and whipped butter. Sounds fancy, right? Well it is, and it's only $10! Take someone you love here to enjoy the amazing wallpaper, and delicious food. It's sure to be romantic and fun! Just look at the cute flower hanging out on the table! Your date will be charmed and impressed.
BEST BRUNCH SPOT FOR EVERYONE:
Sunday Brunch at The Grand America Hotel
555 Main Street
Salt Lake City, UT 84111
Open for Sunday Brunch 9am-2pm
Yelp rating 4 out of 5 stars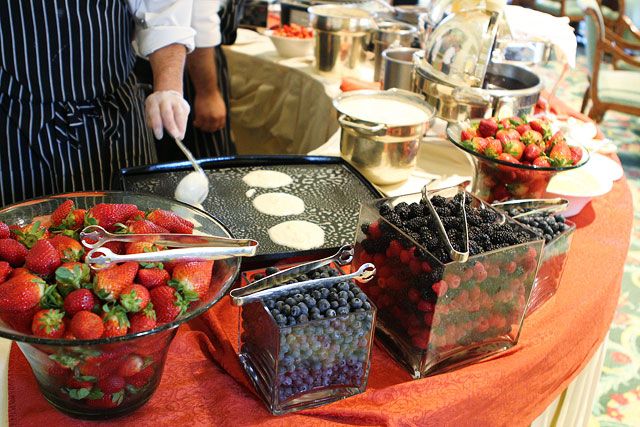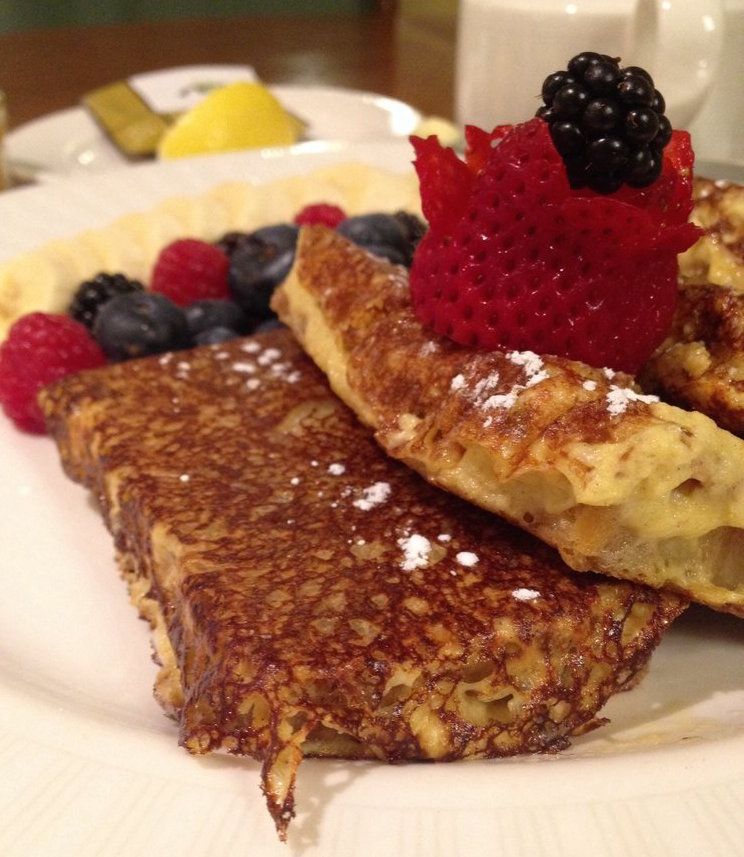 Brunch at The Grand America Hotel is a staple in Salt Lake City. If you have not been, you need to go there NOW! It is your ultimate brunch spot! 7 different cooking stations and an all you can eat delicacies, who wouldn't love it?
Happy Brunching!
photos from yelp