The University Experience
You get a really great variety of people who live in the University district. There are the families who have been there for ages, but also a great mix of students and professors! There's really something for everyone. Houses are unique, grand, and Victorian-esque, we love driving through the neighborhoods.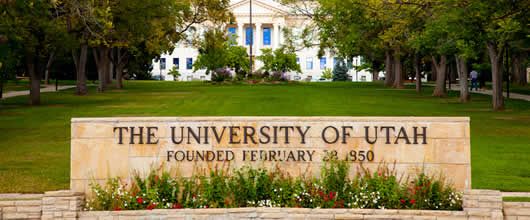 If you're not attending the University of Utah, and you're itching for some learning check out This is the Place Heritage Park! Learn about Utah's history, and have fun while you do! Located at 2601 Sunnyside Ave South, and open everyday 10am until 5pm.
If you have kids to impress, they will probably enjoy a train ride from one of the sites three trains! There's even a petting zoo, and ponies you can ride. Entertain the older kids by sending them to The Treasure House. Built in 2015, this new and exciting exhibit shows the history of mining and how it works. But it's not just a basic history lesson, it's an experience! You can find treasure of your own, digging for gemstones, identifying rocks, and panning for gold included. We think the most exciting part is if you find a giant geode, you get to crack open yourself! The Native American park is fun for all. Celebrate the heritage that was here before us! Admire authentic teepees, and do activities like grinding corn and making your own arrowhead necklace!
If you want to get a peek into what pioneer life was like you can try out some of their chores. Chores are more fun when they aren't your own, right? There are often performances, parades, and performances! You can sometimes even catch a live reenactment of a train robbery!
Make sure to finish off your visit at the Gift Shop at the Visitor Center, you don't want to miss out on the freshly baked Brigham's Donuts! They promise a secret ingredient that was used by the pioneers is in it. We're not sure what it is, but the donuts are fantastic! Check out their calendar of Special Events here, and find out about more exciting opportunities for fun! Admissions info here.
The Hogle Zoo is another fun place to stop by. Located right by This is The Place Park, at 2600 Sunnyside Ave South, open everyday from 9am to 6pm. Along with admiring a wide variety of animal species, you can watch the Sea Lions and Seals get trained! Their Theater Bird Show is never one to miss, it's entertaining, funny, and you might even learn something! They also offer a variety of educational camps and classes in the summer. If you want to hang out at the zoo in the winter, don't fret! The zoo is up and running, and they offer a fun holiday experience! During the holidays the zoo is decorated with lights. Not just regular christmas lights, but intricate and exciting designs! You do not want to miss out on that.
Make sure to grab some grub at the Pie Pizzeria. It's sure to be full of college students. Even if that's not your scene, we can't recommend this place enough! It's got great vibes for anyone and everyone, and most importantly… amazing pizza! It's a cool basement setting, that's intimate and fun. They take pride in making every pizza ordered completely fresh. You may not get your pizza in under 5 minutes, but you're going to love the fresh pie you get instead. All dressings and sauces are made fresh every morning, and all the veggies, meats, and cheeses are too! You can taste the freshness in every bite. They also have vegan and gluten free options! End your meal with a half baked chocolate chip cookie topped with ice cream, and a caramel chocolate drizzle. Check them out at 1320 East 200 South, open Monday through Thursday 11am until 1am, Friday and Saturday 11am until 3am, and Sunday 12pm until 11pm.
University of Utah sporting events are always a fun time. Check out tickets here! You can see why we love this area of Salt Lake City, right? Go Utes!
Search Homes For Sale in the University Area
---
[search:https://saltlakelifestyle.com/search/postal:84102]