The New Way to Play Soccer in Salt Lake
Have you ever been playing soccer and wished you could be the ball instead of kicking it? Probably not, because that would hurt quite a bit! But if you ever have wanted to bounce around like a ball while playing soccer, bubble soccer is for you!
YES, bubble soccer is a thing!
"Two players stand on opposite ends of a field. Between them, a soccer ball awaits its fate. The opponents run for it, each at full speed, but hit each other instead—and bounce safely to the ground, laughing. This is Ultimate Bubble Ball soccer, the only version of the world's favorite game that involves the players being wrapped up in a sphere of bouncy plastic. Every collision,every stumble, every jump and roll suddenly segues into high ­flying antics as dozens of bubble ­clad athletes rebound off each other on the grass."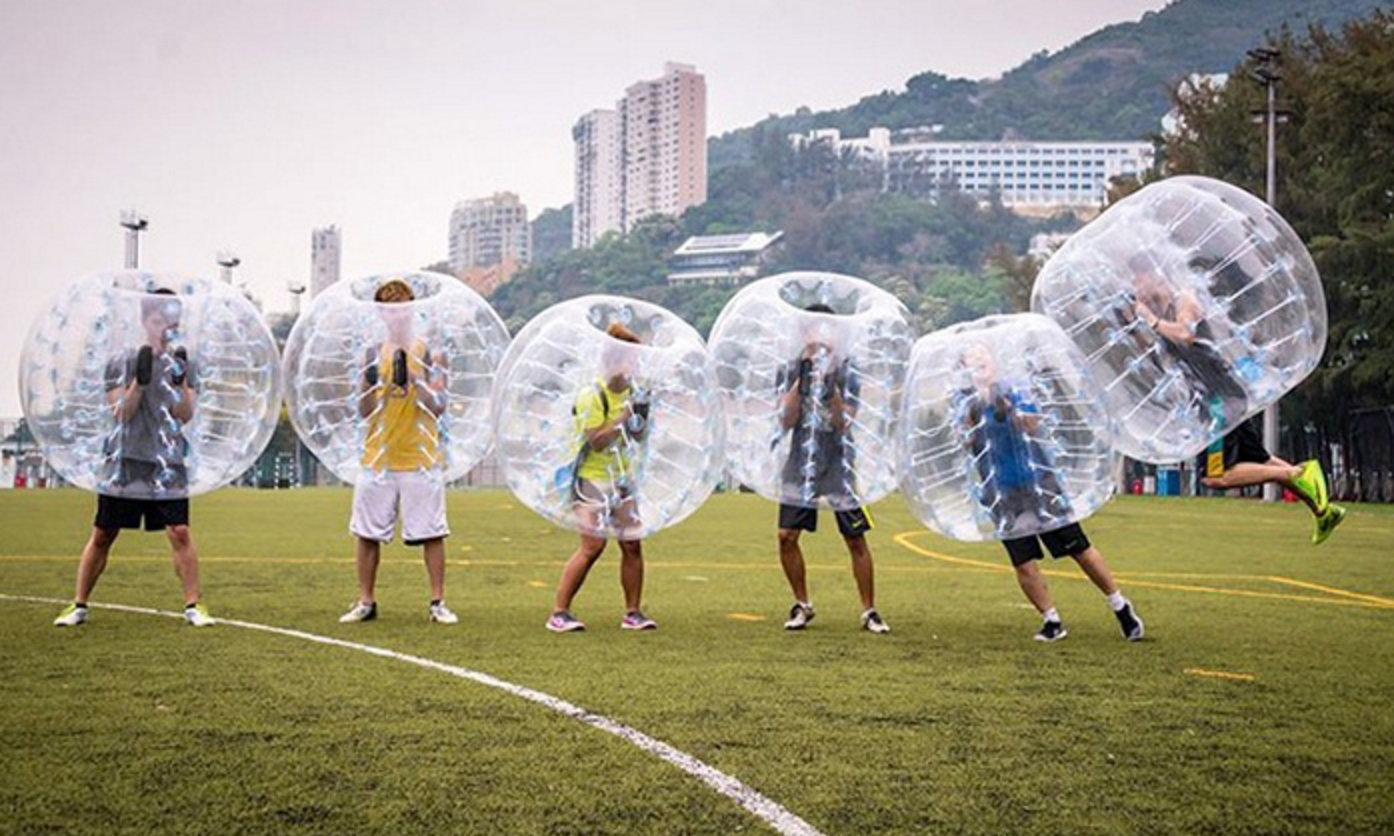 Can you imagine something more fun?! We can't! We think this is a perfect weekend activity, because it is active, fun, and crazy unique! Do you know anyone else who has done this?
Now that you're interested, let us tell you how you can play bubble soccer this weekend!
Groupon is offering a special bubble soccer deal to Salt Lakers right now! For $49 (originally$100), six people can play bubble soccer for 45 minutes. Each game is complete with a referee and event operator, goal nets, and soccer balls. For $69 eight people can play, and for $99 twelve people can play! That's less than $10 per person, and all you have to do is show up! Sounds good to us.
One reviewer of the game says, "AMAZING!! My 12 year old boy/girl twins LOVED this for their 12th Birthday party! And so did all their friends who came. Very Happy with the whole experience! Highly recommend :) "
If that smiley face was convincing enough, enjoy this video showcasing how the game is played.
The game is played in Salt Lake City's very own Liberty Park, at 600 E 900 South. Get instructions here, and buy tickets here. This is perfect for a family gathering, getting together with old friends, or even some bonding with coworkers.
No matter who you bounce with, we guarantee this will be the funnest activity you'll participation all spring! Tell us how it is, will you?