The Charming Corner of 9th and 9th
A couple weeks ago, we talked about the Art Walk on 9th and 9th. Did you go? We did, and it was awesome! A ton of people showed up and it was just wonderful to come together as a community to enjoy some local goods. Plus, the weather was perfect.
Get ready for a cheesy statement, but a true one. If there's one word to describe the corner of 9th East and 9th South in Salt Lake City, it's community.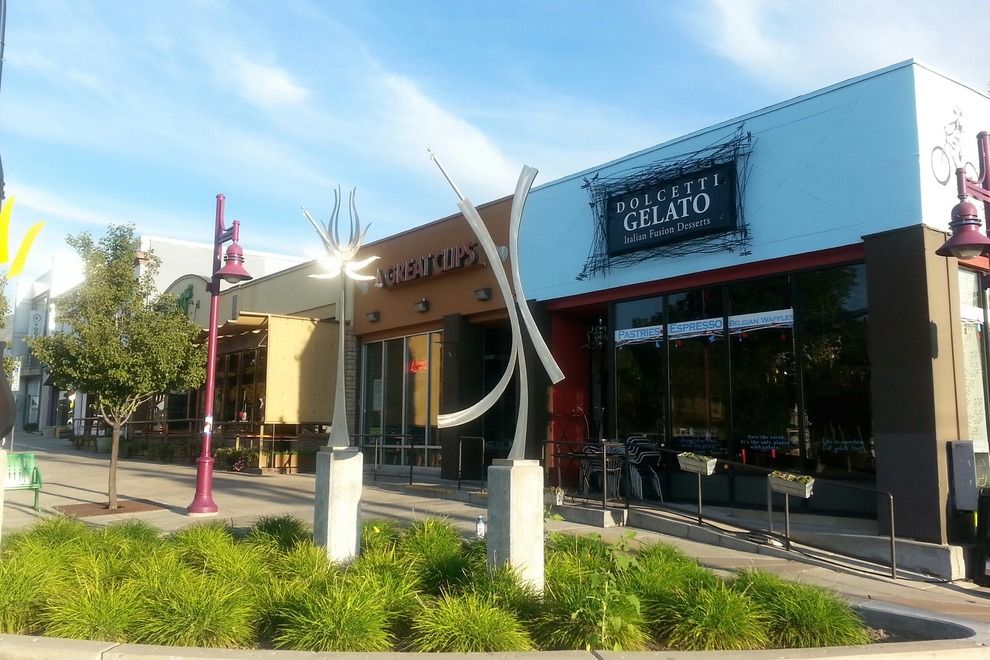 Photo from 10Best
Just two blocks from Liberty Park, this neighborhood is the perfect mix of city and residential life. The whole street is lined up with local shops and restaurants and the streets are always filled with local Salt Lakers enjoying it! Plus it's one of the hippest, most unique areas in the valley. The houses in the area are Victorian-esque, and incredibly old in the most charming way possible. Whether you're enjoying a cup of coffee from Coffee Garden, or buying fresh bread from Great Harvest, you're sure to meet a new friend, or even bump into one you already know! They have tons of outdoor seating, begging you to sit down and enjoy the atmosphere. Don't forget to say hi to the amazing sculptures inspired by the nine muses in Greek mythology that decorate the corner. And most importantly, whenever I'm there enjoying my days off with friends, there are so many friendly folks who are willing to take group photos for us. Memories are important, right?! Plus there's so many photo opportunities over there... Check out this wall on the side of Dolcetti Gelato!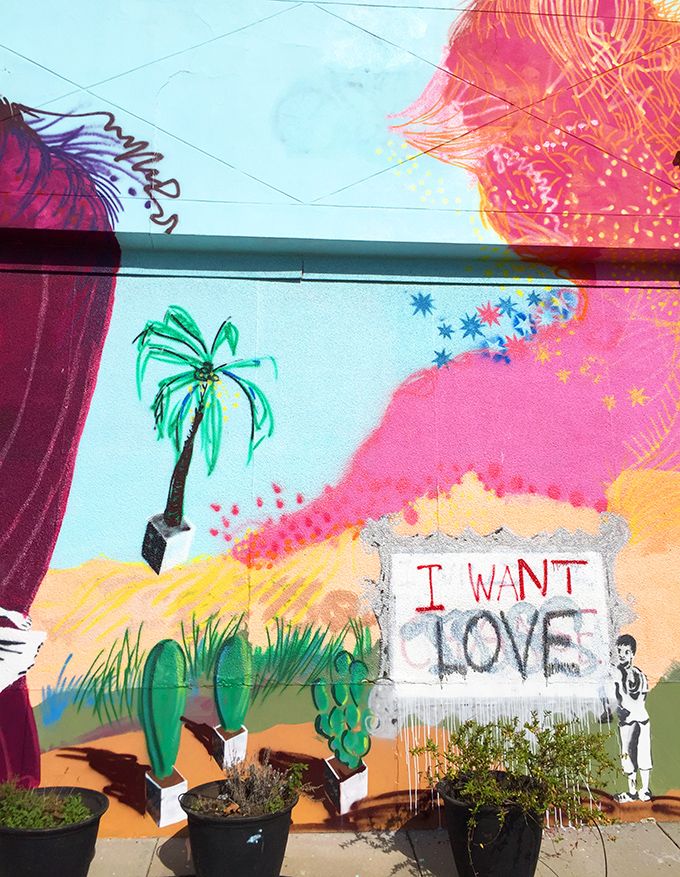 Photo from I Spy DIY Blog
We already told you about Contender Bicycles, Apartment 202, Hob Nob, The Stockist, and 9th and 9th Pilates in this article. But what else does 9th and 9th have to offer?!
Let's find out!
Let's start with my personal favorite, Coffee Garden! I mean anything with the words "Coffee" or "Garden" in it, immediately attracts my attention! Caffeine and flowers? Yes, please! Just like their killer name, Coffee Garden serves killer coffee and it's fair trade. They take care of the world and our hungry stomachs, how awesome is that? They have a huge selection of baked goods, pastries, salads, pastas and even some goodies for your canine friend. They have a huge menu, full of caffeinated and non caffeinated drinks. They offer a ton of dairy and sugar free options with their coffee, so no matter what your dietary restrictions are, you can have options and delicious coffee! We'd also recommend their Italian Cream Sodas, and get the raspberry flavor! Thank your barista and think of us as you enjoy a delicious glass on their charming patio. They're open Monday through Thursday 6am-11pm, Friday and Saturday 6am-12am, and Sunday 7am-11pm.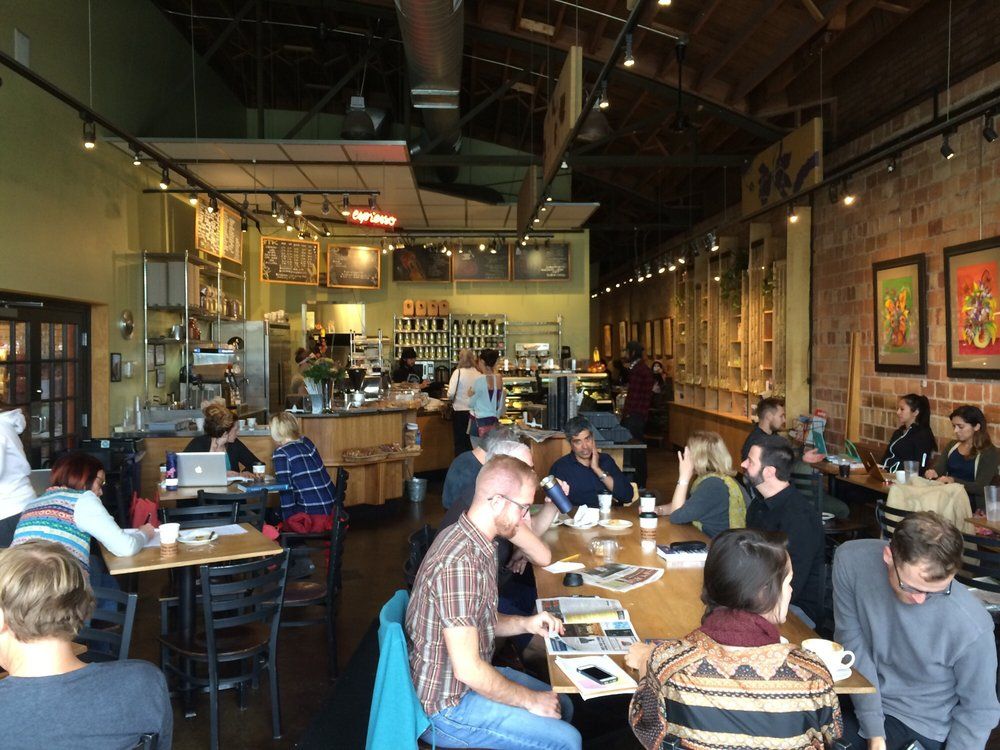 Remember when we talked about the best brunch places in Salt Lake City? We recommended Publik as the place you get brunch solo. Well in 2016 Publik expanded, and opened Publik Kitchen. Their menu features Publik favorites, but with even more grub! They have a full breakfast and lunch menu. Keep your eyes (and tongue) out for their specialty sandwiches, pastries, and granola! (Chef Alicia Pacheco was formerly at RYE, one of our other favorite brunch spots!) I can't resist their banana toast and salad but someone try the french toast and tell me how it is, okay? They're open Monday through Friday 7am-3:30pm, and Saturday and Sunday 8am-4:30pm.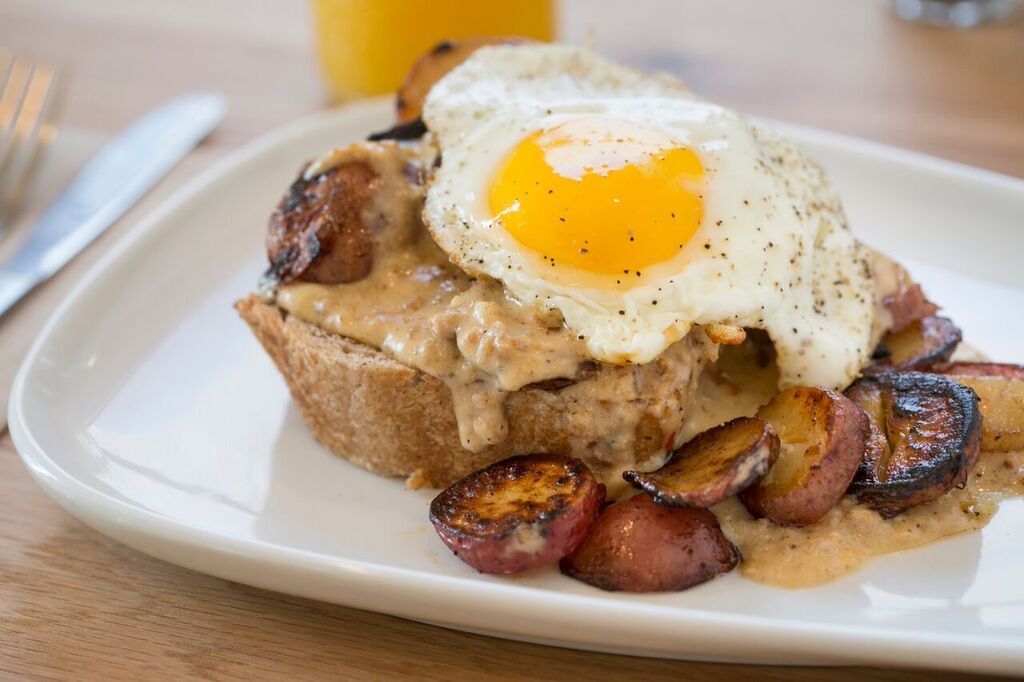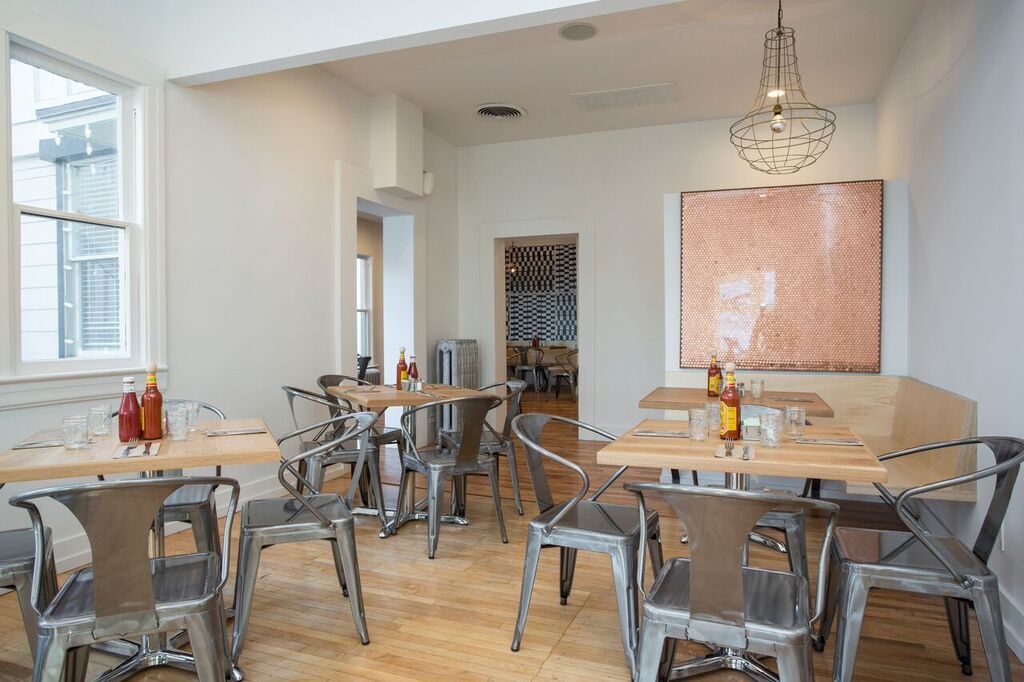 Photos by Darryl Dobson for Daily Coffee News
Just up the street we have a school that plays an important part in Utah's pop culture. East High School! Home of the leopards. Or should we say… WILDCATS?! If you had kids under the age of 18, or you were under the age of 18 in 2006, you watched Disney Channel's High School Musical, AKA the most successful Disney Channel movie of all time.And let's be honest, you totally loved it. It was filmed at East High, and as you drive by when school is out, you'll often see tourists taking a picture jumping in front of the school, in true High School Musical style. No shame!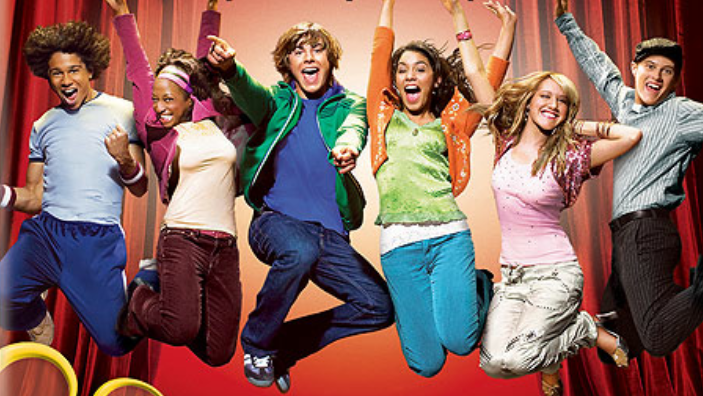 If you're craving something sweet, we couldn't recommend Dolcetti Gelato more! They have a ton of delicious gelato options, macarons , coffee, tea, and Italian sodas! All the flavors of the day are posted here. You can always count on their chocolate and pistachio gelato as being delicious. But if you can, try their coconut sticky rice or biscoff flavors! The coconut flavor has actual bites of sweet rice pieces, adding the perfect crunch to your Italian experience. Oh, and everything there is made from scratch with natural ingredients. They offer sugar free flavors, and all fruit flavors are milk free. So no matter the dietary restriction, you can enjoy this place. The employees are kind, and the decoration is absolutely amazing. Owners Mark and Elizabeth are a married couple who loved to travel, and wanted to bring a taste of their travels to Utah. Mark has made an object table in the shop, and adds a new object every week. If you can guess what item it is, you get a free cup of gelato! And definitely try a macaron, Elizabeth spent four months perfecting the recipe! They're open Monday through Thursday 11am until 10pm, and Friday through Saturday 11am through 11pm.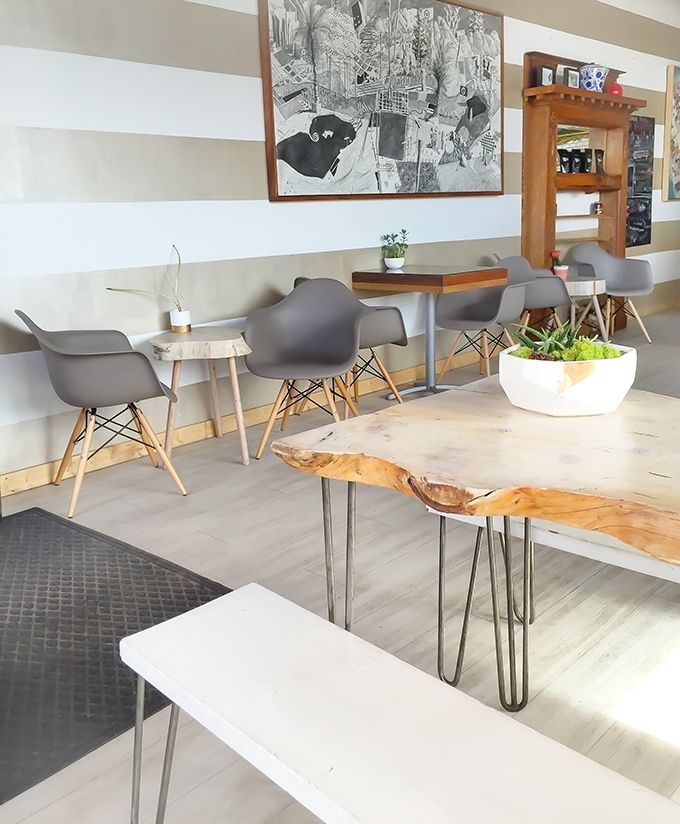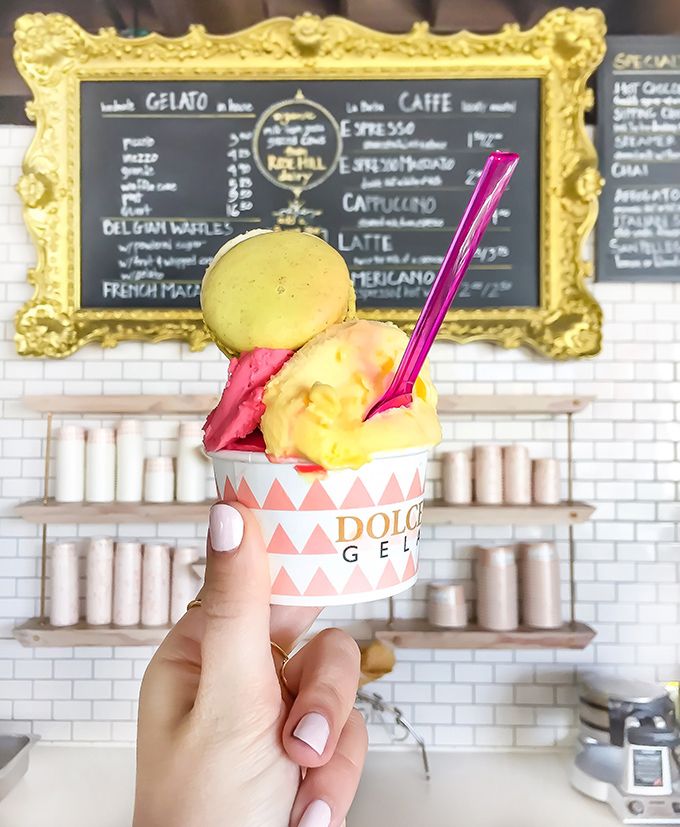 Photos from I Spy DIY Blog
Start your week off right by enjoying a stroll through 9th and 9th, and we would love to see those High School Musical jumps!
Homes For Sale in the 9th & 9th Area
---
[search:https://saltlakelifestyle.com/search/postal:84105,84102/price:$400k-$500k/property-type:Single+Family]