Spring Break Staycation in the 801
Rent an AirBnb
I love staying in a good Airbnb. They have quickly gained popularity in the past couple years and it's easy to see why. Homeowners can easily rent rooms, multiple rooms, or a full home with the convenience and simplicity of an app. Simply download the app, enter in your check in/check out dates, budget, and other needs, and options (with helpful ratings) will quickly show up! Stay in a historical place with charm, or a quirky and exciting camper! Check out the listings for Salt Lake City and beyond here.
It's fun to get away from your home, even if it's in your own city! There's something luxurious, relaxing, yet adventurous about staying somewhere new.
Stay at The Grand America
Although this is on the higher end of hotels, it's so worth it. Especially since you aren't paying for a road trip or plane flight! The Grand America is central to downtown, making it convenient for any activities you decide to participate in. Enjoy an amazing pool and an even better brunch! Book here.
You don't need to stay in the city to have a good time. Maybe you want to save some extra bucks, or you already live here! We've gathered some activities that will only take a few hours in your day.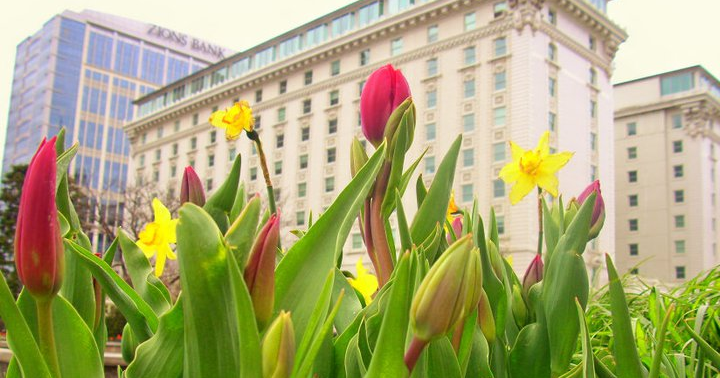 City Creek
Yes, everyone in Utah knows about City Creek. We've all been there, and we all go back because it's so fun! With 110 specialty stores and restaurants to choose from, everyone has a place to hang out at. And everyone will be stuffed with good food! Indoor warming and ventilation help to create the perfect temperature while the glass ceiling and windows give the feeling of an outdoor shopping center. It really is the best!
Urban Scavenger Hunt
If you're really looking for an adventure we couldn't recommend Urban Scavenger Hunt more! You might think you know the city of Salt Lake, but this scavenger hunt will probably teach you some major lessons about the Beehive State. We love an activity that lasts longer than an hour, so it's really worth the price. The scavenger hunt is a perfect 2.5-3 hour activity that will actually keep you entertained for a good part of your day! Start at Union Pacific Depot, go through monuments like temple square, take some public transport, and end up at the Utah State Capitol. Learn more here!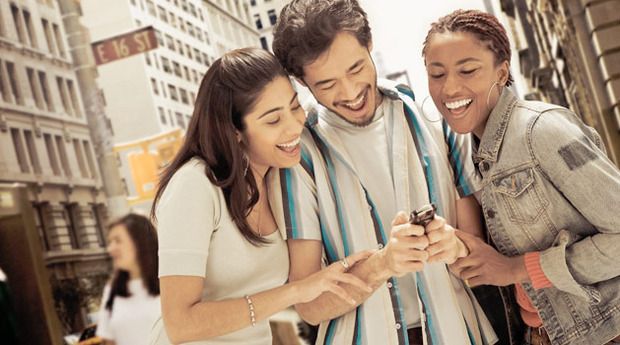 The Leonardo Museum
You may be taking a week off from school, but that doesn't mean you have to stop using your brain and imagination. The Leonardo Museum is loved and enjoyed by all ages, period! This museum is hip and trendy, perfect for the young adults. It's bright and lively, with loads of fun activities to participate in! The prices are low, and the staff is nice and helpful.
Right now you can explore the senses in an exhibit called Perception: The Illusion of Reality. Did you know your brain constructs your experiences with sight, hearing, and touch? See how each of them controls and dictates experiences and perception in their own ways, and prepare to be blown away! Gain new appreciation and knowledge for the senses while staying entertained the whole time.

Not into exploring the senses? Want more? Check out the Innovation Showcase Exhibit and explore your inner genius. Leonardo Da Vinci is featured, of course! See the beautiful and innovative creations of people in our very own community, and learn about how they work! It's a pretty cool opportunity to support members of the community and the Leonardo.
Explore The Leonardo and Perception: The Illusion of Reality at 209 East and 500 South, open every day 10 am to 5 pm, Friday until 10 pm. Street meter parking is available around the museum, pay for parking underground at Library Square, or enjoy free two-hour parking in the surrounding residential neighborhoods on the weekends.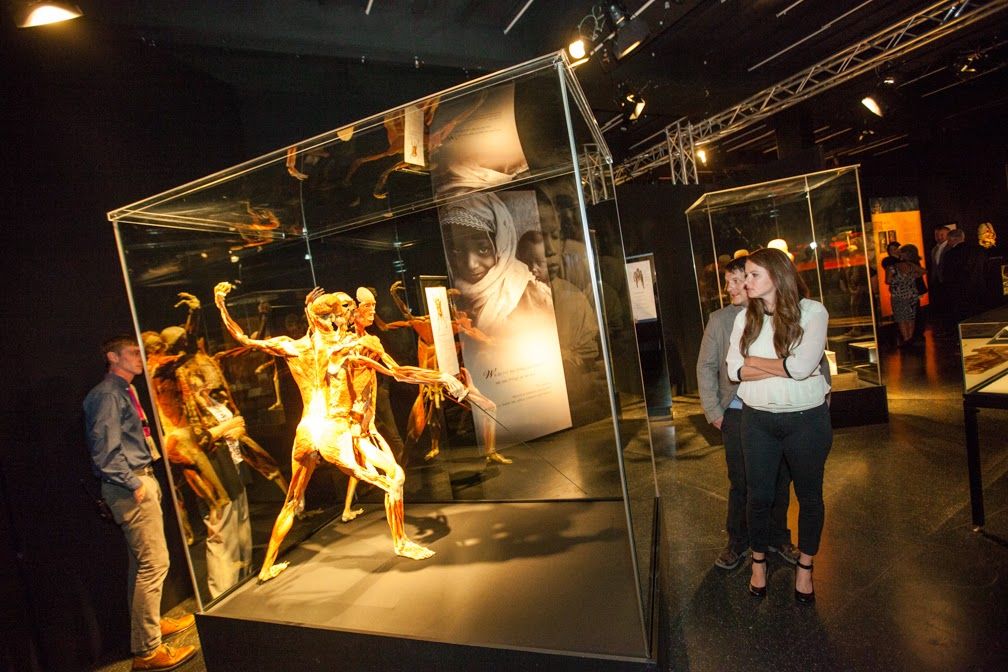 Salt Lake City GREENbikes
Looking for a fun way to get around Salt Lake City in a way you never have before? Or a way to get around town besides using your car? We all know parking in downtown can be a pain. Especially if you're not traveling far. Enter GREENbike. We've written about them because love them so much! This is a bike rental service that allows you to rent a bike for as long as you want, and return it to any of its many locations for convenience. You won't ever have to backtrack!
The process is simple and easy to figure out. You can purchase a bike at any station. Just look for the groups of green bikes! If you're paying at the station, you can buy a 24-hour pass. (You must have a credit card present) If you pay online you can purchase a four-day pass or an annual pass. When paying at the station, things are straightforward. Simply press "start", and follow the rest of the instructions. When you choose a bike to rent, it will beep until you just pull it out of its lot. Download their app to have easy access to bike availability.
When choosing a bike, you can choose your basket size, and all the seats are adjustable. The baskets will fit anything from a briefcase, take out, or groceries. Bikes also include a safety cable, making it perfect for running errands.
For important safety purposes, they offer a guide in inspecting the bike you'll be riding, here. Safety first! You definitely want to check the brake levers on the handlebars, make sure they are smooth and stop the wheels when turning. Make sure the wheels are full of air and firm. Always check that the bell works, because not only is it fun to ring, but it can also be a way of warning other pedestrians you are about to pass. Another way to make sure pedestrians and cars are aware of you is by checking your front and rear lights. Just spin the front wheel, and they should both light up. You also want to make sure you follow all local bicycle laws. Make sure you are using hand signals correctly, you're riding single file if biking with friends, and you're on the correct side of the road.
J Dawgs
You gotta eat, right? J Dawgs is famous in Provo, home of Brigham Young University. The special sauce they serve became a staple for students and fans galore. To this day, I know Salt Lakers that will drive to Utah County for a J-Dawg. I was ecstatic when we finally got on in our city! Not only is a hot dog delicious, but it's quick, convenient, and easy to take to-go. Try their special sauce, and I promise it will be the best polish or beef hot dog you have ever had. Everything is freshly made with local products, so you can't go wrong.
J Dawgs is located at 341 Main St, Salt Lake City, UT 84111 and is open Monday through Thursday 11 am to 10 pm, Thursday through Saturday 11 am until 2 am, closed Sunday.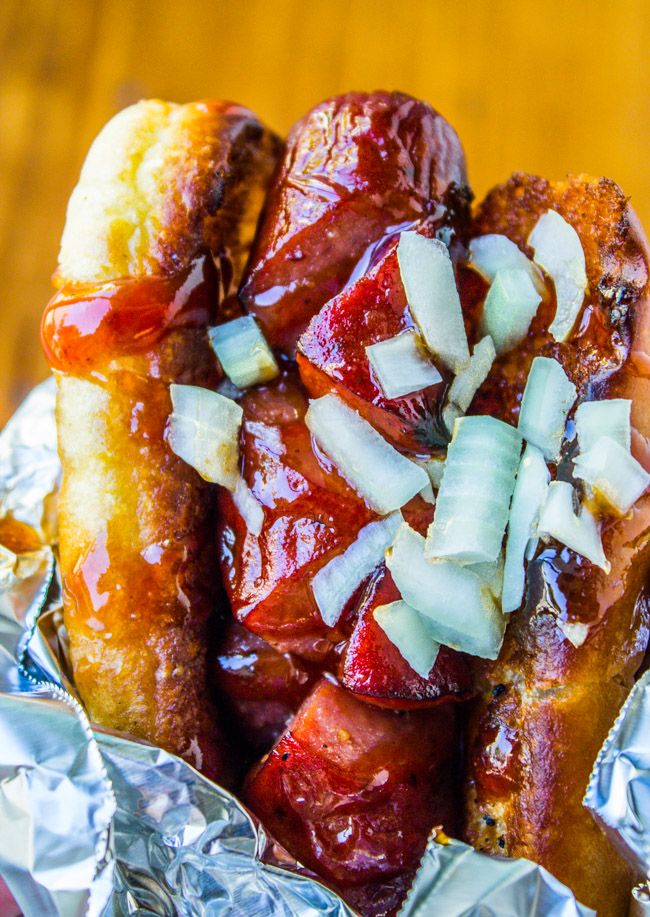 Photo from The Food Charlatan Blog.
Cover Photo from Enjoy Utah.